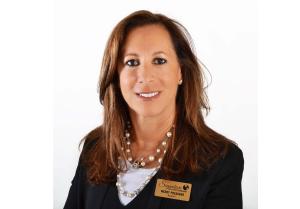 Wendy Pressner*
CLHMS,RSPS
Vice President, SGB Committee Co-Chair
wendy@estatesbysignature.com
About Wendy
Many of today's most successful Real Estate practitioners bring to the table a lengthy history of productivity and achievement from prior business ventures. Expertise as a successful negotiator, adhering to detail and the ability to communicate clearly with her clients is what makes Wendy Pressner a truly valuable member of the Signature family.
Prior to relocating to South Florida from her native New York, Wendy was an accomplished Merchandise Manager in the fashion industry who traveled the world overseeing quality control and product marketing for major corporations from Mitsubishi to Lands' End.
Her commitment to organizing, coordinating, fund raising, and chairing major events including the Maccabi Games, Jewish and Women's Federation activities and Signature's Give Back Program with ties to Habitat for Humanity has earned Wendy accolades and praise throughout Palm Beach County.
This proven ability to understand and focus on the needs and concerns of her clientele from different cultural, geographic and monetary backgrounds makes Wendy Pressner an outstanding choice for today's South Florida buyer or seller.
* Wendy is a licensed Sales Associate with Signature International Premier Properties, LLC