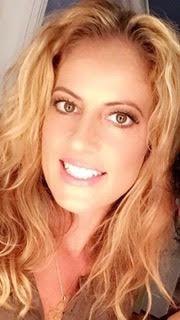 Michelle Martinez
michelle@estatesbysignature.com
Language(s) Spoken:
Portuguese,Spanish
About Michelle
Michelle Martinez sets herself apart from the vast majority of South Florida REALTORS® by blending a perfect balance of objective consideration and professionalism with her customers' dream requests. Ms. Martinez is part of a select group of REALTORS® representing the best white-glove service available to Signature customers. She is trilingual (English, Spanish and Portuguese). Described by Signature's Broker-President Ben G. Schachter as "vivacious, friendly and very bright," it's easy to see your first contact with Michelle will be an enjoyable start to any real estate interest you might have. Continually studying the market via continuing education and professional development, Michelle advises sellers and buyers about competitive pricing and negotiations. A volunteer of several community organizations, Michelle has a nurturing heart and fully understands that many real estate transactions are the result of an aging parent requiring a change of residence, a divorce, the blending of families, and other life-changing events. 
Michelle grew up in the melting pot of Manhattan's Upper West Side within a family whose medical and property management business taught her from age 12 about the medical profession, residential and business construction and renovations.  A mother of three and a current resident of Boca Raton, she previously applied the corporate skill set learned while employed by PricewaterhouseCoopers, and built and controlled a private business in the medical field for 13+ years while living in New York. Her transferable skills are robust for today's REALTOR®.
Michelle has volunteered with Signature Gives Back since 2018 and has enjoyed chairing various events throughout the years.  She is delighted and honored to take the next step with the organization and serve on Signature Gives Back Board of Directors.