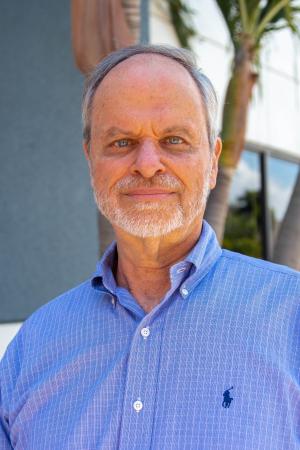 Jack Jaiven
CPA
Executive Vice President, SGB Committee Co-Chair
Language(s) Spoken:
Spanish
About Jack
Jack Jaiven, a Florida Certified Public Accountant since 1975, served as Chief Financial Officer, or in other high-level financial capacities, for more than 30 years with several publicly-traded companies, including real estate development companies which constructed more than 35,000 condominium apartments in South Florida active adult retirement communities.
Since 2006, Jack's business focus has been as an owner and Executive Vice President of Boca Raton-based The Signature Real Estate Companies, which owns and operates a highly successful and rapidly-expanding family of South Florida real estate brokerage firms with more than 1,000 Real Estate Professionals in 16 residential and commercial real estate brokerage offices in Palm Beach & Broward Counties as well as Naples, Orlando and Spokane, Washington.  Signature brokers approximately 5,000 sales and rental transactions annually and in 2020, Signature was ranked as the 33rd largest Real Estate Brokerage in Florida and #2 in Boca Raton in the 2020 Real Trends 500 Report Ranking for Transaction Sides. Signature also owns and operates a fully-accredited real estate licensing and educational school, Signature School of Real Estate, and a senior community placement service, Signature Senior Placement. In addition, Signature is one of the owners of an attorney-operated title insurance company, Signature Title Group, and a full-service insurance agency, Signature Insurance Services.
Since 2003, Jack has served on the Board of Directors and as Treasurer of Boca Helping Hands, Inc., a not-for-profit organization which "provides food, medical and financial assistance to meet basic human needs as well as education, job training and guidance to create self-sufficiency". Jack is also a Director and Executive Vice President of Signature Gives Back, the not-for-profit corporation which serves as the charitable arm of The Signature Real Estate Companies. SGB's mission is "to inspire members of the Real Estate community to support various charities and worthwhile causes through selfless volunteerism and financial contributions." Previously, Jack served as an officer and Trustee of Temple Beth El of Boca Raton.
Jack has a B.B.A. degree from the City University of New York and served 2 ½ years in the U.S. Army. He and his wife, Grace, have been happily married since 1973, residing in South Florida since 1975. They have 2 sons: Ron, who earned his MBA from UCLA , enjoys a high-level position with eBay in San Francisco, and Eric, Signature's Director of Agent Services, who earned his MBA from the University of Miami and resides in Ft Lauderdale. Eric's wife, Kristen, serves as Signature's General Counsel. Jack and Grace 'boast' three adorable grandchildren; Chloe and Lucas (courtesy of Ron) & Julian (courtesy of Kristen & Eric).