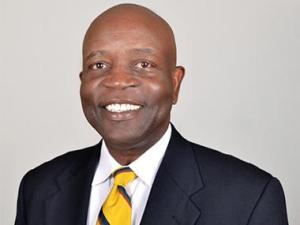 Ivan M Benjamin Jr.
CAM
ivan@signatureflorida.com
About Ivan
Ivan Benjamin is both a REALTOR® and Licensed Community Association Manager (CAM). Most successful real estate practitioners have experienced a variety of personal and business related endeavors. Ivan's multi-talented and caring approach to his work has made him one of Signature International Real Estate's (SIRE's) most accomplished REALTORS®. He brings over 25 years of banking and investment management experience to SIRE. Following his successful transition from the financial service sector, where he held several senior positions, Ivan started his own small business here in South Florida and served as the CEO for several years. His entrepreneurial expertise as a CEO and business owner further reflects the knowledge, leadership, and drive so important to be successful in the real estate industry. Establishing, as well as earning trust & respect is a challenge that Ivan has met with great distinction, enthusiasm, and commitment. Ivan is also passionate about his community and he has served on the Board of Directors and/or Committees of numerous non-profit organizations from New York to Florida; and, currently he volunteers at the Wayne Barton Study Center, Boca Raton, FL.

Ivan is a graduate of Pace University and holds a BBA in Marketing. Ivan and his spouse have been residing in South Florida for over a decade.